---
Fox Red Puppies Available & Upcoming Litters -
( Breeders interested in having adults or young adults listed, please read our Code of Ethics ).

Puppies Due July 2015 and Ready Late August or Early September 2015

Contact: Audry Steelman

Blackfork Labradors

Parents have OFA Hip, Elbow, Eyes Normal, PRA & EIC Tested.

Puppies will have first shots, wormed and vet checked.

Taking Reservations Now!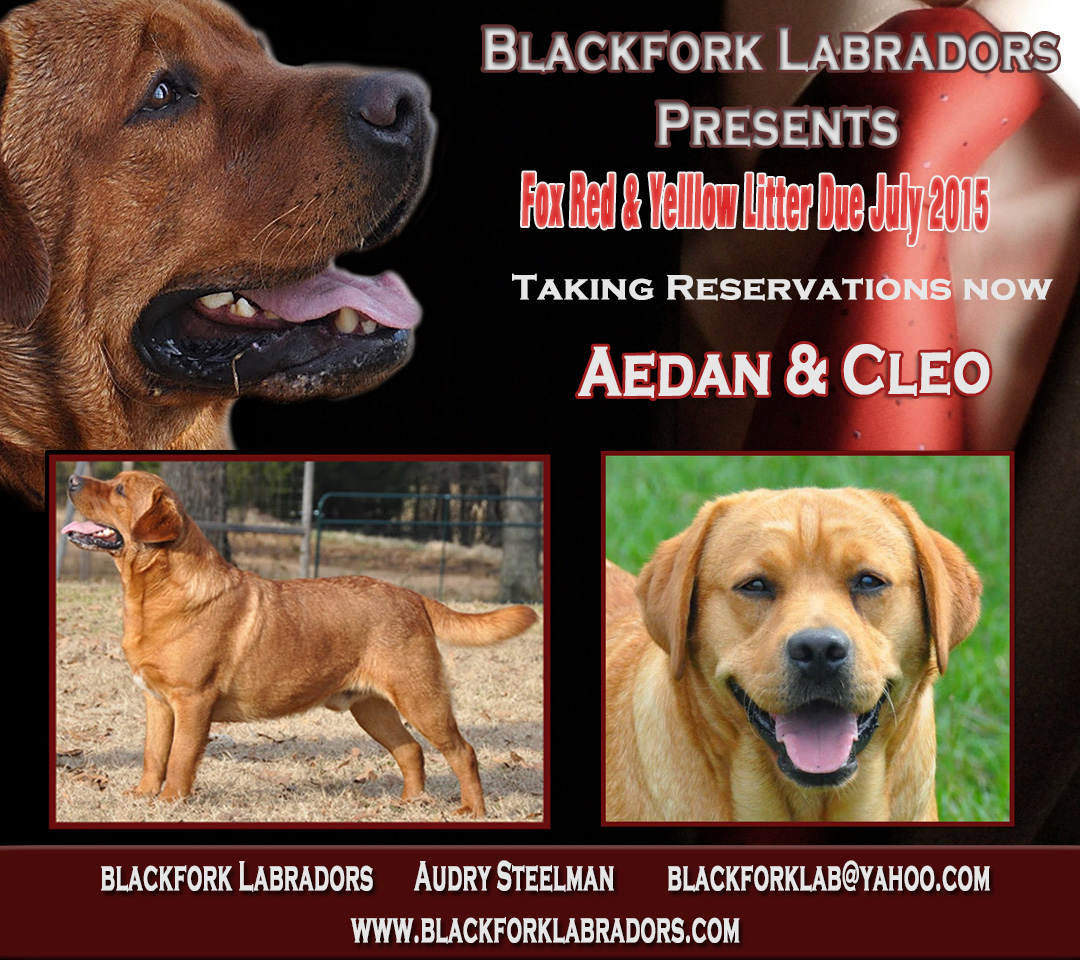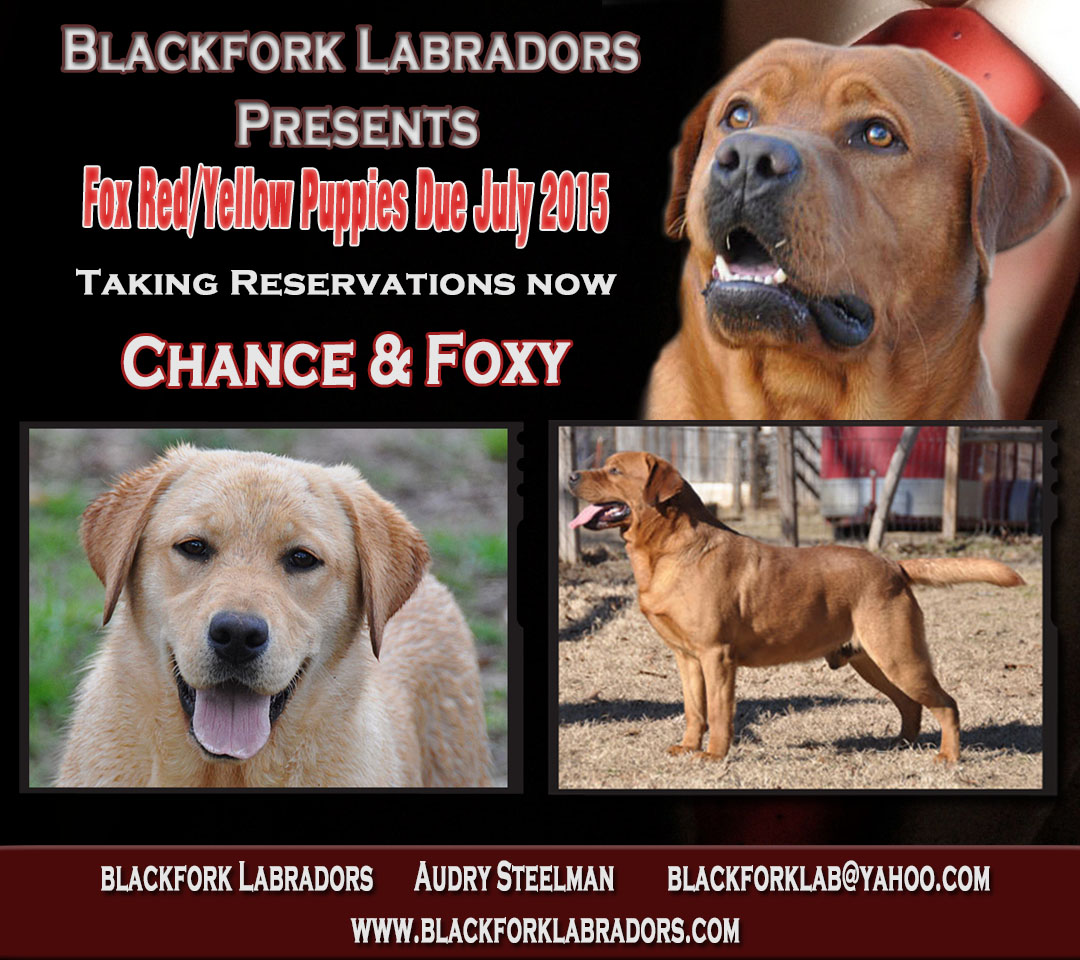 ---
***DISCLAIMER: Please note we accept no responsibility for puppies, litters, breeders, stud dogs, etc listed on Fox Red Labrador Retriever Breeder Resources. Listings do not constitute endorsement. We retain the right to accept or deny all Listing for Breeders, Puppies or Stud Dogs. Our intent is list only Breeders, Puppies, and Stud Dogs that have proper health clearances.fofox red labradors, fox red labrador retrievers, quality fox red breeders, quality english fox reds, fox red labrador breeders, fox red labs, fox labs, english fox red labs, english lab, english labrador breeders, labrador retrievers, labrador retriever, breeders, breeder, puppies, puppies for sale, stud dogs, stud dog, adults for sale, litters, yellow litters, yellow lab puppies, yellow lab breeders, black labradors, chocolate labradors, yellow labradors, fox red breeder, alabama, al, alaska, ak, arizona, az, arkansas, ak, california, ca, colorado, co, connecticut, ct, delaware, de, florida, fl, georgia, ga, hawaii, hi, idaho, id, illinois, il, indiana, in, iowa, ia, kansas, ks, kentucky, ky, maine, me, maryland, md, massachusetts, ma, michigan, mi, minnesota, mn, mississippi, ms, missouri, mo, montana, mt, nebraska, ne, nevada, nv, new hampshire, nh, new jersey, nj, new mexico, nm, new york, ny, north carolina, nc, north dakota, nd, ohio, oh, oklahoma, ok, orgeon, or, pennsylvania, pa, rhonda island, ri, south carolina, sc, south dakota, sd, tennessee, tn, texas, tx, utah, ut, vermont, vt, virginia, va, washington, wa, west virginia, wv, wisconsin, wi, wyoming, wy, eic, cnm, optigen, pra, ofa, blackfork, penara, kelleygreen, riorock, keepsake, red, cerf, acvo,